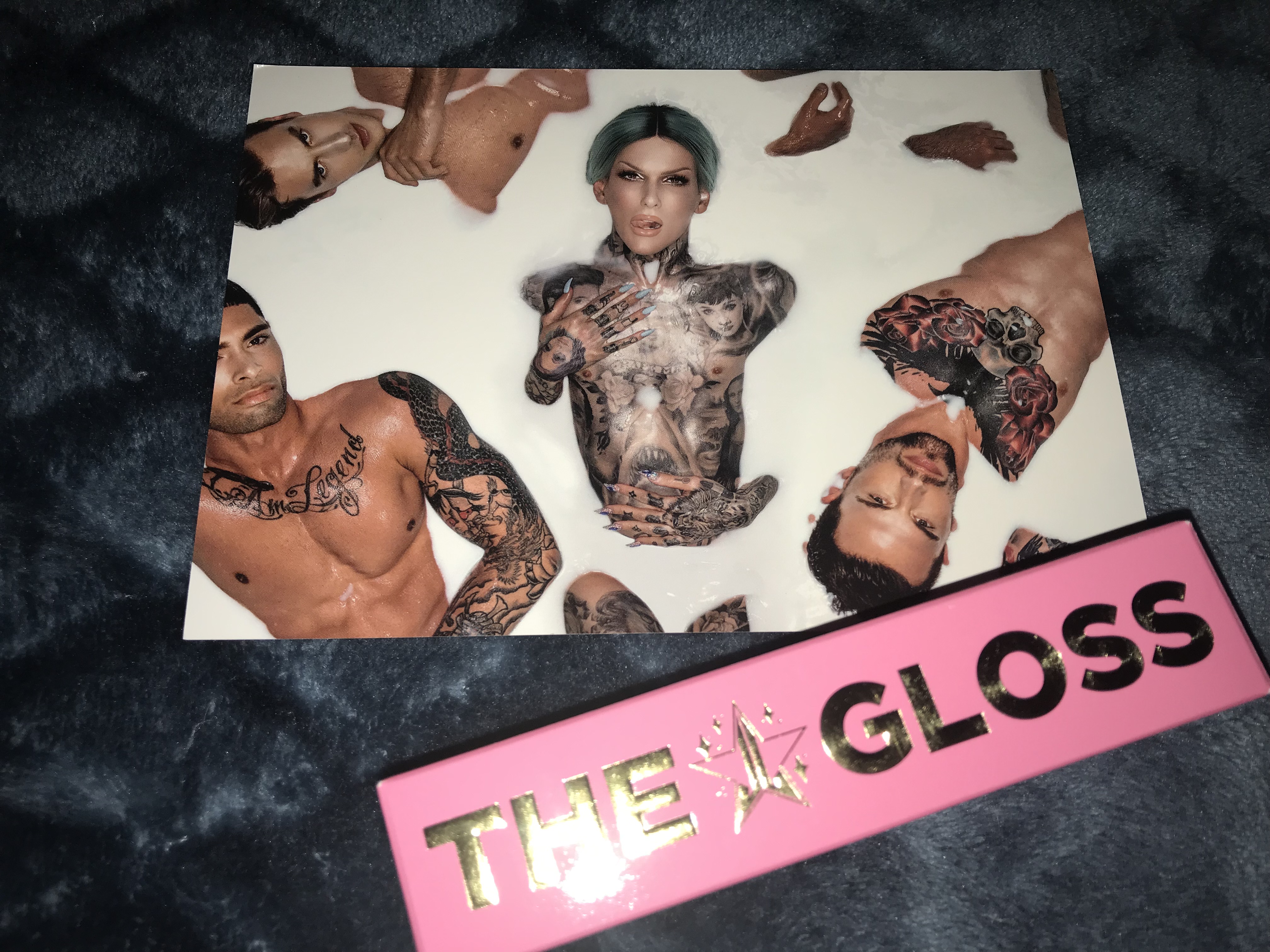 I am a fan of Jeffree Star cosmetics. His quality is always top notch, and his palettes and lipsticks are pigmented AF.
So, of course, I had to buy his new lipgloss, simply named "The Gloss".
His website says this about the newest product:
"Choose from two finishes, Glitter Fantasy or Extreme Shine! 18 unique shades with luxurious statement packaging. Non-sticky and smells like light vanilla crème brûlée. Our Glitter Fantasy formula shades include: Sky High, Ice Cold, Crystal Kiss, Diamond Juice, Candy Drip, Wet Peach, Shock Wave, Spank Me, Safe Word, Sequin Glass, Crystal Clima x & Her Glossiness. Our Extreme Shine formula shades include: Legends Only, Control Freak, I'm The Boss, Diet Freeze, Dirty Royalty & Midnight Lick. Vegan and cruelty-free. Iconic on it's own or over any lipstick."
Let's start with the packaging.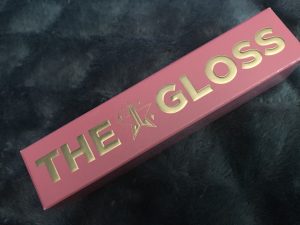 In true Jeffree Star fashion, the carton is his signature pink, with the JStar logo and of course THE GLOSS in gold.
The box was bigger than I expected, and when I actually took out the product, was surprised to see how big the lip gloss was!
I purchased Her Glossiness, which is listed on his website as "Sheer to medium bronze, with gold and white pearls"
The actual component is beautiful. He does not skimp when it comes to making these. The tube is clear and the wand topper is remeniscent of the concealer. It is gold, with a pink jewel like piece. The applicator is pretty standard.
The gloss smells delicious. It smells like vanilla creme brulee, which is perfect and not overpowering.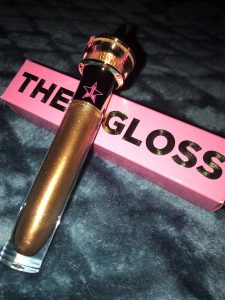 Application is smooth and the formula is a great consistency. Not too thick or goopy, and it isn't super sticky like some lip gloss can be.
One dip was enough to cover my lips.
The color is sheer but not invisible. I will definitely wear this alone, and I think this shade would look beautiful over a nude lipstick, and even over a red.
I will definitely be buying more of The Gloss in the future!
Check out my instagram post for additional pics of the packaging, component and a swatch!
www.jeffreestarcosmetics.com