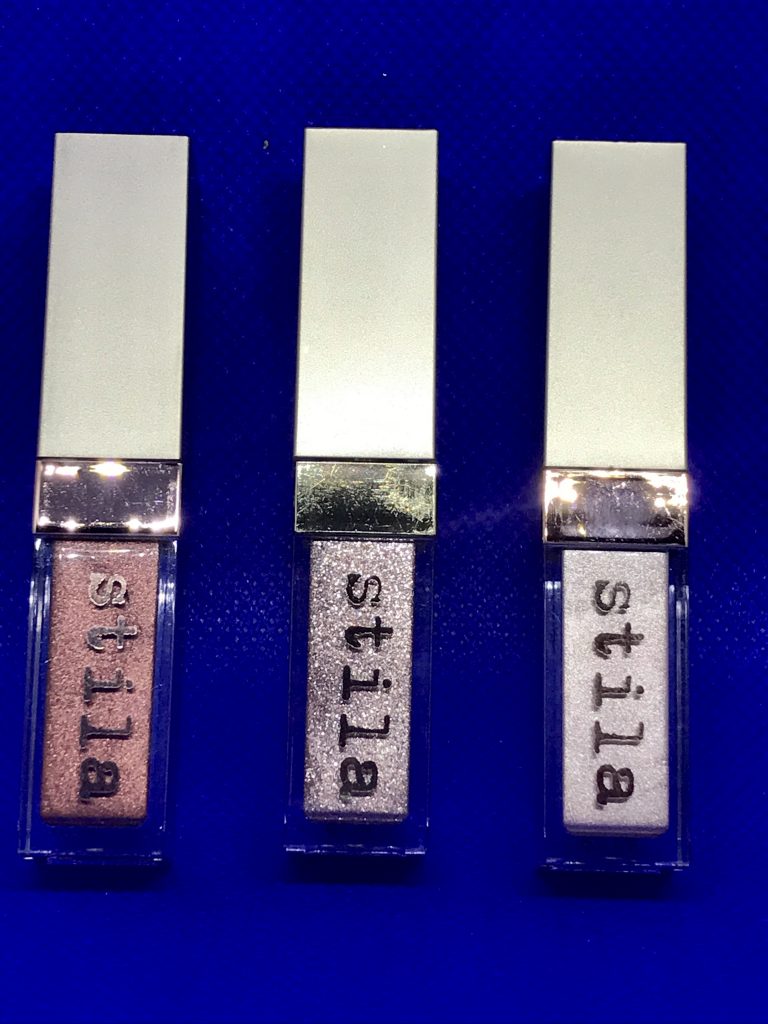 Let's talk eyes!
If you love a sparkly, shimmery glittery look, you will LOVE the Stila glitter & glow liquid eye shadows.
They have multiple colors and sets to choose from, and they do not disappoint. They are shimmery and smooth and go on so easily. Use them on the entire lid, just in the corners, or as a winged eyeliner! they are so versatile, you can't lose.
The price point is very affordable as well!
This 3 pack linked below has 3 beautiful shades-
Starlight (Light gold champagne)
Kitten (Vibrant nude pink)
Vivid Smoky Quartz (Espresso)